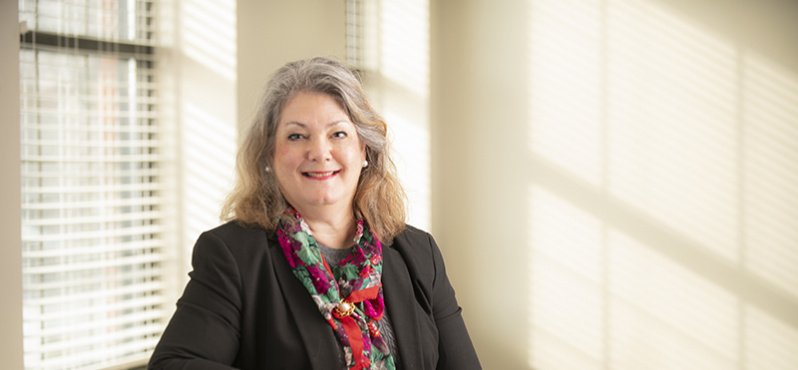 Cindy Wolfer's law practice focuses broadly on trust and estate matters in both the planning and administration stages, and includes income tax and transfer tax planning. She represents corporate and individual fiduciaries outside of and before the court for various matters including petitions for instructions, modification, approval of accounts, or termination and discharge.
Cindy works with individuals to plan for asset management in the event of incapacity, advance medical directives, and for the disposition of property at death according to ones wishes. She does this in a cost and tax effective manner.
Cindy's planning includes drafting last will and testaments, trust agreements, medical and financial powers of attorney, and living wills. She represents petitioners in guardianship proceedings to obtain court authority to help an incapacitated person, as well as implementing transfer on death and beneficiary designations when appropriate.

Cindy a member of the Indiana Probate Study Commission appointed by Governor Eric Holcomb, effective July 2019 through June 2021. She is also a Fellow to The American College of Trust and Estate Counsel (ACTEC). ACTEC is a nonprofit association of 2,500 trust and estate attorneys peer-elected to memberships based on substantial contributions to the field of trusts and estates law.
Cindy is a Board Certified Indiana Trust and Estate Lawyer by the Trust and Estate Specialty Board. She has received an AV Preeminent® Rating from Martindale-Hubbell, and has been selected for inclusion on the Super Lawyers® list consecutively since 2016, and the Best Lawyers® list 2020 and 2021 in the Trusts & Estates category.
A graduate of Wittenberg University, Cindy then attended University of Cincinnati College of Law where she was named to Order of the Coif, a national scholastic honorary society.
Legal Assistants: Annette Deaton & Lisa Palmer
Member of Indiana Probate Study Commission appointed by Governor Eric Holcomb, July 2019–June 2021
Trust and Estate Specialty Board Examination Committee, 2020
Indiana State Bar Association: Property, Trust and Real Property Section, former District Representative; Probate Review Committee, 2002–Current
Allen County Bar Association: Past President, Vice-President, Secretary; Past Co-Chair, Probate, Trust & Tax Section; Director
AV Preeminent® Rating from Martindale-Hubbell®
Selected for Inclusion in Super Lawyers®, 2016–2021
Selected for Inclusion in Best Lawyers®, Trusts & Estates, 2020-2022
Selected for Inclusion in Best Lawyers® "Lawyer of the Year," Trusts & Estates, 2022
Fort Wayne Magazine "Top Lawyer," 2013–2015
Legal Alert: "Recovery Rebates: Under the Coronavirus Aid, Relief, and Economic Security Act," published March 27, 2020
Legal Alert: "The SECURE Act Accelerates Required Distributions to Nonspousal Beneficiaries of Retirement Accounts," published February 14, 2020
Legal Alert: "The Tax Cuts and Jobs Act Highlights on Individual Income and Estate Taxes," published December 28, 2017
Legal Alert: "Is It Time To Review Your Estate Plan?" published March 8, 2017
"Trust Terminations: Settling Accounts & Fiduciary Release," published February 16, 2016
"Evaluating Client Capacity and Representing a Client with Diminished Capacity," published September 3, 2014
Legal Alert: "IRS Grants Broad Relief For Electing Portability," published February 2014
Res Gestae: "The Uniform Trust Code," published January 2001
Webinar: "Tax Reform: What Does it Mean for You?" presented February 2018
Fort Wayne Estate Planning Council: "Representing Clients with Diminished Capacity," presented 2015
Allen County Bar Association: "Representing Clients with Diminished Capacity," presented 2014
ICLEF Annual Estate Planning & Administration Potpourri: "Saving for College with Section 529 Plans," presented 2007 and 2008