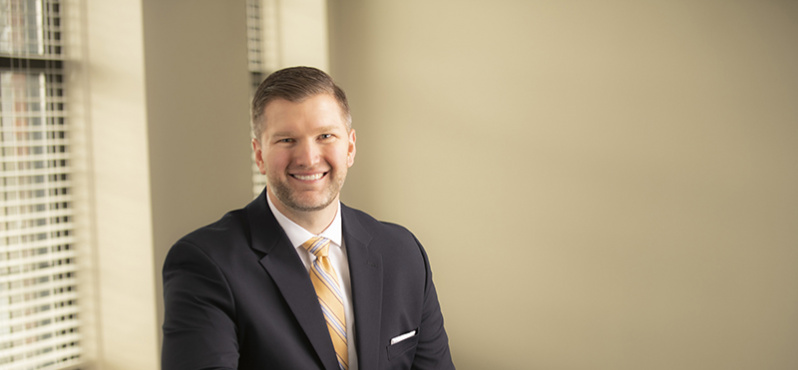 Phil Smith joined Rothberg in 2019 as an associate attorney following his clerkship in the firm's 2018 summer associate program. He practices in the areas of commercial banking, real estate law, entrepreneurship, and business and corporate law.

Phil received his Bachelor of Science in American Legal Studies as well as Environmental Engineering from the United States Military Academy (West Point). While at West Point, he was a member of the school's intercollegiate football team.
Phil was also one of six students selected to represent West Point at the competition for International Humanitarian Law for Military Academies at the International Institute of Humanitarian Law. After graduation, Phil served for six years in the United States Army, achieving the rank of Captain.
After leaving the service, he earned his Juris Doctor at the Indiana University Maurer School of Law. While in law school, he was awarded a CALI Excellence for the Future Award for the highest grade in Transactional Drafting (Fall 2018). He was also one of seven students selected to participate in the Elmore Entrepreneurship Law Clinic (Spring 2019), which is jointly sponsored by the Kelly School of Business. During his participation in the clinic, Phil provided assistance on a multitude of unique legal issues facing startup companies and entrepreneurs including formation, funding, intellectual property protection, and operation. He was also the Executive Business Editor of the Indiana Journal of Global Legal Studies.
Legal Assistant: Cindy Wigfield
Indiana, 2019
U.S. District Court Northern District Indiana, 2019
U.S. District Court Southern District Indiana, 2019
Indiana State Bar Association
Allen County Bar Association
CALI Excellence for the Future Award in Transactional Drafting (Fall 2018)
ACRES Land Trust: Member, Board of Directors