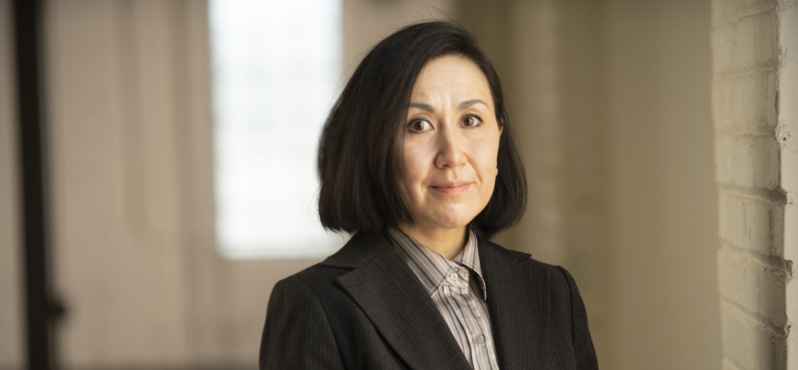 Aidana advises clients primarily on business and transactional law matters. She also assists clients in the negotiation and structuring of commercial lending transactions.
Prior to relocating to Fort Wayne, Indiana, Aidana practiced in the Mergers & Acquisitions group of a major international law firm, where she represented public and private company clients in a variety of domestic and cross-border transactions (including mergers, acquisitions, joint ventures, carve-out divestitures, and dispositions) of different sizes and levels of complexity, including the $17.4 billion sale of one of the U.S. largest grocery and drug store operators to a consortium of investors; the representation of an international mining and natural resources company in a proposed $10 billion merger; the $1.1 billion sale of the bridal and men's formalwear divisions of a national retailer to strategic and financial buyers; the $675 million acquisition by Harris Corporation of Tyco Electronics' worldwide private mobile radio business; the $450 million sale of MTC Technologies to BAE Systems; the $400 million acquisition by Bayer CropScience of an agricultural biotech company; the acquisition by The Procter & Gamble Company of a privately held pet food business; the $315 million acquisition by OM Group of the electronics business of Rockwood Holdings; the $310 million acquisition by Bayer CropScience of a cotton seed company; the $155 million acquisition by Harris Corporation of Carefx, a medical software company; and the joint venture between Harris Corporation and Johns Hopkins Medicine to develop cloud-computing based medical image management solutions.
Aidana is fluent in Russian and English.
Aidana graduated summa cum laude from Hartwick College in Oneonta, New York, where she received her B.A. degree in Political Science, and magna cum laude from the State University of New York at Buffalo School of Law, where she earned the degree of Juris Doctor. While in law school, she served as a member/editor of the Buffalo Law Review and was a judicial extern with the New York Supreme Court (8th Judicial District).

Legal Assistant: Michelle Birk
Indiana, 2015
U.S. District Court for the Northern District of Ohio, 2005
Ohio, 2004
Indiana State Bar Association
Allen County Bar Association
American Bankruptcy Institute Medal for Excellence in Bankruptcy Studies, 2004
National Association of Women Lawyers Award, 2004
Adolf Homburger Award (Civil Procedure), 2004
Pi Sigma Alpha Political Science Honor Society