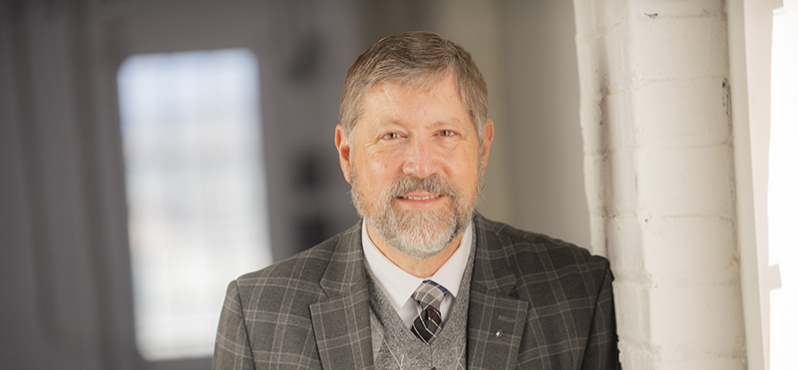 Mark Warsco has lengthy experience as a litigator and focuses his practice on commercial workouts and bankruptcy, construction, commercial real estate, commercial litigation, and business representation.
Mark has represented numerous secured creditors in commercial loan workouts, primarily in the middle-market area between $2 million to $10 million. Mark has also represented the creditors' committee in several large regional bankruptcy cases including Driggs Farms of Indiana, Progressive Hospitals, Advance Mixer, Inc., and Manco Products, Inc., all of which resulted in successful §363 sales with a distribution to unsecured creditors.
In addition to representing creditors in the commercial workout and insolvency arena, Mark has represented a number of business clients in the purchase and sale of their businesses, including the sale of a manufacturing concern with plant locations in multiple states to a venture capital firm.
Mark has also represented clients who invest in commercial real estate and has represented them in the purchase and sale of a number of commercial properties including manufacturing plants, shopping centers and ground for both commercial and residential development. He also consults with business clients concerning the structure of their businesses to minimize legal risk.
Mark is a graduate of Indiana University-Purdue University, Fort Wayne, and Indiana University Maurer School of Law in Bloomington, Indiana.
Legal Assistants: Beth Shanebrook & Cindy Witters
Indiana, 1980
U.S. District Court Northern District of Indiana, 1980
U.S. District Court Southern District of Indiana, 1980
U.S. Court of Appeals, Seventh Circuit, 1992
Indiana State Bar Association: Past President, Bankruptcy & Creditors' Rights Section; Construction Law Section
Allen County Bar Association: Past President, Past Board Member; Bankruptcy Section Liaison Committee Chair, 2001–Present
United States Bankruptcy Court, Northern District of Indiana, Fort Wayne Division: Panel Trustee
Allen County Bar Foundation: Past President, Past Board Member
American Bankruptcy Institute
Building Contractors Association: Chairman, Governmental Affairs Committee, 1998–2004; Board member, 2013–Present
National Association of Bankruptcy Trustees
Selected for Inclusion in Best Lawyers in America®, Banking and Finance Law, Bankruptcy and Creditor Debtor Rights/Insolvency and Reorganization Law, Bet-the-Company Litigation, Litigation-Bankruptcy, 2006–2022
Selected for Inclusion in Best Lawyers® Lawyer of the Year, 2014–2021
Selected for Inclusion in Indiana Super Lawyers®, 2004–2021
Selected for Inclusion in Fort Wayne Magazine, Top Lawyer, 2016
AV Preeminent® Rating from Martindale-Hubbell®
Matter of Seiler, 29 B.R. 33 (Bankr. N.D. Ind. 1983)
In re Draggoo Electric Company, Inc., 57 B.R. 916 (Bankr. N.D. Ind. 1986)
In re Manwell, 62 B.R. 533 (Bankr. N.D. Ind. 1986)
Matter of Graves, 70 B.R. 535 (N.D. Ind. 1987)
Matter of Weaver, 93 B.R. 172 (N.D. Ind. 1988)
In re Richards, 92 B.R. 369 (Bankr. N.D. Ind. 1988)
Matter of Strong, 84 B.R. 541 (Bankr. N.D. Ind. 1988)
Matter of Steury, 94 B.R. 553 (Bankr. N.D. Ind. 1988)
Matter of Whitman, 101 B.R. 37 (Bankr. N.D. Ind. 1989)
Matter of U.S. Marketing Concepts, Inc., 113 B.R. 487 (Bankr. N.D. Ind. 1990)
In re R & L Cartage & Sons, Inc., 118 B.R. 646 (Bankr. N.D. Ind. 1990)
Udell v. Standard Carpetland, USA, Inc., 149 B.R. 908 (Bankr. N.D. Ind. 1993)
In re Zank, 1994 WL 236196 (Bankr. N.D. Ind. 1994)
Matter of Udell, 18 F.3d 403 (7th Cir. 1994)
In re Rimsat, Ltd., 196 B.R. 791 (N.D. Ind. 1995)
In re Import & Mini Car Parts, Ltd., Inc., 200 B.R. 857 (Bankr. N.D. Ind. 1996)
Matter of Rimsat, Ltd., 98 F.3d 956 (7th Cir. 1996)
Matter of Rimsat, Ltd., 193 B.R. 499 (Bankr. N.D. Ind. 1996)
Matter of Rimsat, Ltd., 224 B.R. 685 (Bankr. N.D. Ind. 1997)
Miller v. Conte, 19 F.Supp.2d 904 (N.D. Ind. 1997)
In re Nova Tool, 228 B.R. 678 (Bankr. N.D. Ind. 1998)
In re Bluffton Casting Corp., 186 F.3d 857, 139 Lab. Cas. P 10, 515 (C.A.7 (Ind.) 1999)
Abbey Villas Develop. v. Site Contractors, 716 N.E.2d 91 (Ind. App. 1999)
In re Rimsat, Ltd., 230 B.R. 362 (N.D. Ind. 1999)
In re Rimsat, Ltd., 212 F.3d 1039 (7th Cir. 2000)
Warsco v. Preferred Technical Group, 258 F.3d 557 (7th Cir. 2001)
In re Barnes, 276 F.3d 927, 38 Bankr. Ct. Dec. 245 (7th Cir. 2002)
In re Consol. Industries Corp., 279 B.R. 831 (N.D. Ind. 2002)
Warsco v. Household Bank F.S.B., 272 B.R. 246, 89 A.F.T.R.2d 2002-1210 (Bankr. N.D. Ind. 2002)
In re Consolidated Industries, 360 F.3d 712, 42 Bankr. Ct. Dec. 190 (7th Cir. 2004)
In re Saylor, 339 B.R. 190 (Bankr. N.D. Ind. 2006)
Warsco v. Drew (In re Drew), 2007 Bankr. LEXIS 4496, (Bankr. N.D. Ind. 2007)
Driggs Farms of Indiana, Inc. v. Driggs Farms Investors, LLC, 2009 Bankr. LEXIS 490, (N.D. Ind. Mar. 2, 2009)
Warsco v. Jarvis, 2009 Bankr. LEXIS 495, (N.D. Ind. Mar. 4, 2009)
In re DFI Proceeds, Inc., 2010 Bankr. LEXIS 695, (N.D. Ind. Feb. 9, 2010)
Warsco v. IFS, Inc., 2010 Bankr. LEXIS 696, (N.D. Ind. Feb. 17, 2010)
Warsco v. Alliance Foods, Inc., 2011 U.S. Dist. LEXIS 21597, (N.D. Ind. Mar. 2, 2011)
In re Witt, 473 B.R. 284 (Bankr. N.D. Ind. 2012)
In re Witt, 481 B.R. 468 (Bankr. N.D. Ind. 2012)
Fort Wayne Rescue Mission: Board member, 2016–Present
Jesus in Haiti Ministries, Inc.: Board member, 2008–Present
Gideons: State Vice President, 2009–Present
Northern Indiana United Methodist Foundation: Board member, 2008–2011
The African/African-American Historical Society, Inc.: Board member, 1999–2007
Indiana Legal Services: Board member, 2004–2006
Downtown Improvement District: Advisory Council 2000–2002
Boy Scouts of America: Board member, 1999–2001
Midtowne Crossing Owners Association: Board member, 1999–2001
Indiana University Alumni Association Northeast Indiana Chapter: Board member, 1997–2001
East Central Housing Corporation: Board member, 1998–2000
East Wayne Street Center: Board member 1993–1999; past president
Legal Alert: "Lenders Must Diligently Protect Their Interests," published December 8, 2020
Legal Alert: "Inchoate Mechanic's Lien Right Presents a Defense to Preference Claim," published July 29, 2019
Legal Alert: "Joint Check Agreement Did Not Protect Supplier from Preference Claim," published July 10, 2019
Legal Alert: "Manage Your Receivables Now To Avoid Losses Later," published December 19, 2017
American Bankruptcy Institute: "Buying Votes in Chapter 11," published February 2011
Legal Alert: "Collection Tools," published March 1998
Legal Alert: "Asset Protection Planning in Indiana," published May 1994
Legal Alert: "Advanced Real Estate Law," published August 1993
Legal Alert: "Representing the Business Creditor," published April 1993
Legal Alert: "Protection of Secured Interests in Bankruptcy in Indiana," published October 1992
Allen County Bar Association, "Bankruptcy Update," September 2015, 2016
Northeast Indiana Paralegal Association, "Ethics," April 2015
Indiana State Bar Association, "When Bankruptcy & Construction Collide," April 2015
Sigmund J. Beck Advanced Bankruptcy Roundtable, panel member and contributing author, 2008–2015
Allen County Bar Association, "The Impact of Personal Injury/Wrongful Death Bankruptcy & Divorce on Your Estate Plan," July 2013
Allen County Bar Association, "Bankruptcy Issues in Probate and Tax," July 2013
Bench Bar, Allen County Bar Association, "All is Not Lost-Representing Secured Creditors in Bankruptcy," February 2013
S. Trustee Conference, "Spend Down of Assets Pre-Bankruptcy" and "Debtor Business Interest in Chapter 7," October 2012
8th Annual Family Law Institute, "Seven Things Every Family Lawyer Should Know About Bankruptcy After the Bankruptcy Abuse Prevention and Consumer Protection Act of 2005," October 2010
17th Annual Central States Bankruptcy Workshop, "Recent Seventh Circuit Cases," June 2010
Allen County Bar Association, "Basic Bankruptcy," October 2009
Building Contractors Association, "Collection Tools," March 1998
Institute for Paralegal Education, "Estate Planning & Probate for the Paralegal/Legal Assistant in Indiana," January 1998
National Business Institute, Inc., "Asset Protection Planning in Indiana," May 1994
National Business Institute, Inc., "Advanced Real Estate Law," August 1993
Indiana Continuing Legal Education Forum, "Representing the Business Creditor," April 1993
National Business Institute, Inc .,"Protection of Secured Interests in Bankruptcy in Indiana," October 1992
National Business Institute, Inc., "Basic Bankruptcy," September 1991