Legal Alert: Governor Holcomb Announces Mask Requirement for Indiana
Posted: 07/23/2020
|
Employment, Business, COVID-19
On Wednesday, July 22, Governor Holcomb announced Indiana's next step in preventing the spread of the novel coronavirus. Effective Monday, July 27, 2020, Indiana will have a statewide mask mandate. Governor Holcomb stated Wednesday that the order, similar to orders many other states have issued, will be aimed at slowing the spread of the coronavirus. Anyone over the age of eight will be required to wear a mask when social distancing is not possible while in public indoor spaces, in public outdoor spaces, or on public transportation. A mask, or other face coverings including factory-made, sewn face masks, or scarfs, bandanas, and t-shirts used as face coverings, will be acceptable. The masks should cover both the mouth and the nose.
Governor Holcomb further addressed that the order will also require masks in schools for all students (applicable for children third grade and above), teachers, and other employees. Masks will also be required for co-curricular and extra-curricular activities, except for activities that include strenuous physical activity. However, the ultimate decision to reopen schools will be left to local officials. Exceptions to the mask requirement will also be made for medical purposes, strenuous physical activity (including exercising), and during times of eating and drinking.
Although not required, masks are strongly recommended for children ages 2 to 7. Holcomb stated that there has been a renewed growth in the number of COVID-19 cases, including both infections and the number of hospitalizations across the state of Indiana since business and travel restrictions have become less strict beginning in early May. The order was announced as the state of Indiana reported 763 new cases and 14 new deaths, bringing Indiana's totals to 59,602 cases and 2,683 deaths (as of noon on July 23, 2020). Holcomb suggested that wearing masks will continue to prevent the spread of the virus, while also allowing the economy to begin making a recovery and will help schools reopen in the coming weeks.
Under the new order, effective Monday, July 27, those who do not follow the order may be penalized for not wearing a mask by the authority of state law in the form of a Class B misdemeanor. However, officials state that the enforcement will mostly be focused on educating people, and Holcomb stated "the mask police will not be patrolling Hoosier streets." Holcomb also addressed that local governments have the authority to impose more restrictive guidelines as they wish. The mask mandate will stay in effect until the state's COVID-19 cases start to decrease.
More information on COVID-19 in Indiana can be found here.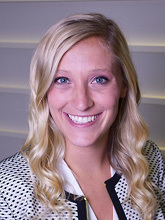 Macie Hinen, Intern
Even though the content of the above Rothberg Law Firm Legal Alert is primarily informative, state and federal law obligates us to inform you that this is an advertisement. You have received this advisory because you are a client or friend of the firm. Services may/will be performed by others.

The Legal Alert is for general information purposes only, and is not intended as legal, tax or accounting advice or as recommendations to engage in any specific transaction and does not purport to be comprehensive. Under no circumstances should any information contained in this Legal Alert be used or considered as an offer or commitment, or a solicitation of an offer or commitment, to participate in any particular transaction or strategy. Any reliance upon any such information is solely and exclusively at your own risk. Please consult your own counsel, accountant or other advisor regarding your specific situation. Rothberg Law Firm will not be responsible for any consequences of reliance upon any opinion or statement contained here, or any omission.