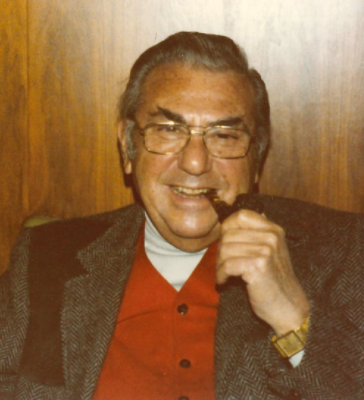 Sol Rothberg
Founder & Retired Partner
In Memoriam
Sol Rothberg was born in New York City on July 29, 1910, where he lived until going to school at Indiana University. Sol received his law degree from the Indiana University School of Law in 1933 and for sixty (60) years practiced law at the Firm. During this period, Sol brought to the profession a sense of integrity, industry and competence seldom equaled.
Sol's accomplishments in the fields of law, business and civic commitment are too numerous to recount. To cite a few will define the depth of his involvement in this community and this state.
Sol was the founding and senior partner of the Firm. He was an active member of the Allen County, Indiana and American Bar Associations. He was admitted to practice before the Supreme Court of the United States. He served for many years as director and chief counsel of Indiana Bank and Trust Company (through mergers and acquisitions now JPMorgan Chase) and served on many committees and organizations related to the banking industry. Sol likewise served on the boards of many successful companies in this area, including the Bowser Company (as chairman for fourteen (14) years), Wabash Smelting Corporation (as chairman for sixteen (16) years), Summit Bank, Pierce Governor Company and Summit Laboratories, Inc.
Sol was a past member of the Board of Directors of Parkview Memorial Hospital, and one of the founders and past president of the Fort Wayne Child Guidance Clinic and served on the executive committee of the advisory board of the Indiana University School of Business. At various times, he was active in all of the key committees of the United Way and was a past president of the Allen County Department of Public Welfare. Sol was a member of the Quest Club of Fort Wayne for thirty-nine (39) years.
Somehow, Sol found time to serve for over twenty (20) years as chairman of the Indiana Employment Development Commission, appointed to that position by three (3) different state governors. This is the agency which was in large measure responsible for the financing of many important economic development projects in Indiana, including but not limited to the Circle Centre project in downtown Indianapolis.
Sol's involvement and commitment led to his being listed for many years in Who's Who in America ® and in the Directory of Important Leaders in American Finance and Industry. He was several times president of Achduth Vesholom Temple and of the B'nai B'rith organization and of the Fort Wayne Jewish Federation.
In 1990, Sol was named an Honorary Lieutenant Governor of Indiana. In 1992, Sol was awarded the Sagamore of the Wabash by the governor of Indiana, the highest civilian honor the governor can bestow. The award is a personal tribute given to those who have rendered distinguished service to the state and governor.