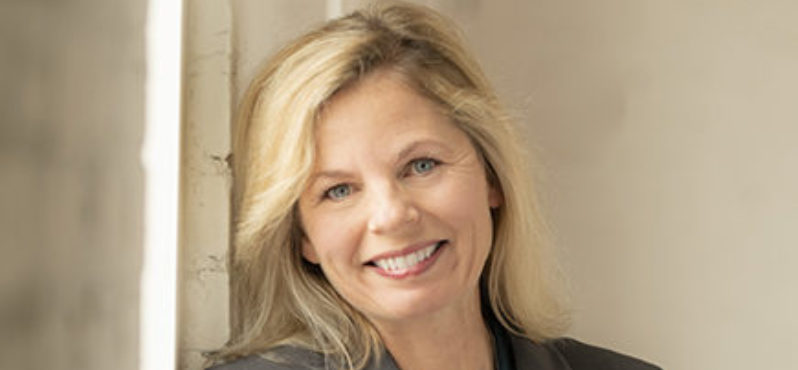 Susan Trent's practice is primarily focused in commercial and business workout. She also counsels lenders, suppliers, trade creditors and secured/unsecured creditors with regard to numerous workout and bankruptcy issues throughout the state of Indiana. Susan represents consumer mortgage lending companies and advises them concerning loss mitigation and other workout opportunities including those in bankruptcy.
Susan assists clients with regard to compliance and other lending and financial institution regulatory and corporate governance matters. In addition, she provides general business, personal and commercial representation, estate and related planning services.
Susan graduated summa cum laude from Indiana University at Bloomington and received her J.D. from the University of North Carolina at Chapel Hill. She is a member of Phi Beta Kappa. Susan regularly presents on a variety of legal topics for CLE programming throughout Indiana. She also regularly publishes articles in a variety of national legal publications serving as a coordinating editor for the ABI Journal. Susan is AV® rated by Martindale-Hubbell and selected for inclusion in Super Lawyers® and Best Lawyers®.
In 2020, Susan was the only female attorney in Fort Wayne named a Lawyer of the Year by Best Lawyers®.
Legal Assistant: Kim Miller
Indiana, 1998
U.S. District Court Northern District, 1998
U.S. District Court Southern District, 1998
ICLEF (Indiana Continuing Legal Education Forum) Futures Council, Member
Phi Beta Kappa, Member
Indiana State Bar Association: Board of Governors and Bankruptcy Section, Council Member
Allen County Bar Association: Bankruptcy Section, Newsletter Editor
New Markets Tax Credit, Board of Directors
American Bankruptcy Institute Journal: Coordinating Editor
Leadership Fort Wayne, 2012 Graduate
AV Preeminent® Rating from Martindale-Hubbell®
Selected for inclusion in Super Lawyers®, 2016–2021
Selected for Inclusion in Best Lawyers®, Bankruptcy and Creditor Debtor Rights/Insolvency and Reorganization Law; Litigation – Bankruptcy; Mortgage Banking Foreclosure Law, 2019-2022
Selected for Inclusion in Best Lawyers® "Lawyer of the Year," Litigation – Bankruptcy; Mortgage Banking Foreclosure Law, 2021
Top Lawyer, Fort Wayne Magazine
Forty Under 40 Honoree, Fort Wayne Business Weekly
Outstanding Service Award, Allen County Bar Association, 2003–2004
Counsel to lenders and banking institutions, secured and unsecured, in chapter 7 liquidations, chapter 13, chapter 11 reorganizations throughout Indiana
Counsel to bond trustee and bondholder in chapter 11 reorganization involving conservancy district
Counsel to bond trustee in chapter 11 reorganization involving health care facility
Counsel for numerous lenders in connection with foreclosure matters, receiverships and litigation
Counsel for residential mortgage lenders and servicers in chapters 7, 13 and chapter 11 reorganizations
Counsel to trade creditors relative to preference demands and defenses and automatic stay violations
Counsel to creditors with regard to dischargeability actions
Counsel to lenders and banking institutions relative to cash collateral agreements and plan negotiation
Counsel to lenders and banking institutions relative to § 363 Sales, asset protection and liquidating plans/trusts
Counsel to lenders and banking institutions with regard to Debtor in Possession bankruptcy financing
Counsel to lenders and banking institutions with regard to forbearance and debt repayment agreements
Counsel to lenders and banking institutions with regard to court-ordered bankruptcy mediation
Counsel to lenders and banking institution with regard to commercial transactions governed by the UCC
Counsel to lenders and banking institutions in single asset real estate bankruptcies
Counsel to lenders and banking institutions in agricultural bankruptcy cases under Chapter 11 and Chapter 12
Counsel to automotive and agricultural lenders with regard to stay relief, redemption and valuation issues
Counsel to commercial employment lessors on issues of lease assumption and rejection and negotiation thereof
Parkview Foundation, Board Chair
AWS Foundation, Board Chair, Executive Committee
Quest Club: Chair, Board of Governors
ARCH (Architecture & Community Heritage), Chair, Board of Directors
Fort Wayne Ballet, Board Member
AWRC, Board of Directors
Concordia Lutheran High School, Board of Directors
Edward D. and Ione Auer Foundation, Board of Directors
Three Rivers Horse Trails, Board of Directors
Red Cedar Committee of AWRC
Northeast Indiana Regional Partnership, Business Attraction Committee
Ronald McDonald House at Parkview Regional Medical Center: Past President, Past Secretary
Lutheran Homes, Inc. : Past Board Member
East State Village Civic Improvement Association: Past Treasurer
Holy Cross Lutheran School: Past JV Girls' Soccer Coach
Ivy Tech: Past Adjunct Instructor, Paralegal Program
Blog: "Microwaves, Crock-Pots, and Practicing Law," published March 8, 2021
Legal Alert: "Contempt in Bankruptcy Court Only When There is 'No Fair Ground of Doubt,'" published May 26, 2020
Business Women/Business People Magazine: "Ready! Set! Go! Starting a Small Business," published May 6, 2020
Legal Alert: "Bankruptcy and the CARES Act," published April 1, 2020
Norton Journal of Bankruptcy & Law Practice: "Insiders Small Business Entrepreneurism & Debt Recharacterization in Bankruptcy," Volume 28, Issue 4, published August 2019
American Bankruptcy Trustee Journal: "Legal Tech Tools: Social Media & Artificial Intelligence," published March 2018
American Bankruptcy Institute Journal: "Lien on Me – No Final Word, Debt-Recharacterization Issue on Cert Dismissed as Improvidently Granted," published November 2017
Hoosier Banker: "Bankruptcy Math - When $716 = $375,000 In Sanctions," published March 2017
American Bankruptcy Institute Journal: Claims Chat, "Stale Claim Circuit Discord at the Supreme Court," published February 2017
American Bankruptcy Institute: Business Reorganization Committee Newsletter, "Does the Attorney-Client Privilege and Work-Product Doctrine Protect Parties Involved in a Common Enterprise?" published April 2016
American Bankruptcy Institute: Unsecured Trade Creditors Committee Newsletter, "Boomerang Tube: The Delaware Bankruptcy Court Considers Fee Shifting Defense Provisions and ASARCO," published May 2016
Quest Club: "Edward Bernays: The Father of Consumerism," published December 2015
American Bankruptcy Institute Journal: "Attorneys Embracing Social Media," published May 2015
American Bankruptcy Institute Journal: "Best of ABI 2014: The Year in Business Bankruptcy," published December 2014
American Bankruptcy Institute Journal: "Crawford Surprises: Stale Debt, FDCPA and Proofs of Claim," published October 2014
American Bankruptcy Institute Journal: "Brookfield: An 1111(b) Issue of First Impression in Seventh Circuit," published January 2014
American Bankruptcy Institute Journal: "Best of ABI 2013: The Year in Business Bankruptcy," published December 2013
American Bankruptcy Institute Journal: "Detroit as Catalyst for Discussion on Women Lawyers in History," published November 2013
Legal Alert: "Chapter 9," published August 7, 2013
Dow Jones Daily Bankruptcy Review: "What in the World is Defalcation?" published May 2013
American Bankruptcy Institute Journal: "Castleton Plaza: May an Insider Equity Investor Sidestep the Absolute-Priority Rule and LaSalle?" published May 2013
American Bankruptcy Institute Journal: "Plan Drafting Requirements Pursuant to § 1123(b)(3)(B) Tackled," published February 2013
American Bankruptcy Institute Journal: "Hall Creates Chapter 12 Booby Trap," published July 2012
American Bankruptcy Institute Journal: "Sale of the Family Farm and Capital Gains Tax in Chapter 12," published February 2012
Norton Journal of Bankruptcy & Law Practice: "Vote Incentivization Schemes in Chapter 11," published July 2011
American Bankruptcy Institute Journal: "Buying Votes in Chapter 11," published February 2011
Allen County Bar Association: Disclosure Statement, 2011–2019
ICLEF Seminar, French Lick, Indiana: "Advanced Individual Bankruptcy Chapter 7 & 13 - Masters Seminar," July 2022
ICLEF Seminar, French Lick, Indiana: "Advanced Individual Bankruptcy Chapter 7 & 13 - Masters Seminar," June 2021
Quest Club, "Flint Michigan Water," November 2020
ICLEF Webinar, Indianapolis, Indiana: "Advanced Individual Bankruptcy Chapter 7 & 13 – Masters Seminar," June 2020
ACBA, Webinar, Fort Wayne, Indiana: "Recent Updates: Bankruptcy and the CARES Act," May 2020
ICLEF South Bend, Indiana: "Northern District of Indiana Bankruptcy Fall Consumer Seminar Conference," September 2019
ICLEF New Buffalo, Michigan: "Sigmund J. Beck Advanced Bankruptcy Roundtable," September 2019
ICLEF French Lick, Indiana: "Advanced Individual Bankruptcy Chapter 7 & 13 – Masters Seminar," August 2019
ICLEF Michigan City, Indiana: "Advanced Individual Bankruptcy Chapter 7 & 13 – Masters Seminar," June 2018
ICLEF Michigan City, Indiana: "Advanced Individual Bankruptcy Chapter 7 & 13 – Masters Seminar," June 2017
American Bankruptcy Institute – Chicago, Illinois: "Hon. Eugene R. Wedoff Seventh Circuit Bankruptcy Conference," October 2016
ICLEF Merrillville, Indiana and Indianapolis, Indiana: "Ancillary Issues in Personal Injury Litigation (Bankruptcy)," September/October 2016
ICLEF French Lake, Indiana: "Advanced Individual Bankruptcy Chapter 7 & 13 – Masters Seminar," June 2016
Quest Club, Fort Wayne, Indiana: "Edward Bernays: The Father of Consumerism," December 2015
ICLEF Michigan City, Indiana: "Advanced Individual Bankruptcy Chapter 7 & 13 – Masters Seminar," June 2015
Allen County Bar Association, Fort Wayne, Indiana: "Social Media: Consider Its Implications in Business and in Court," April 2015
ICLEF Indianapolis, Indiana: Annual Bankruptcy Institute, December 2014
ICLEF Seminar, West Baden, Indiana: "Advanced Individual Bankruptcy Chapters 7, 11 & 13," July 2014
South Bend, Indiana: "Lunch and Learn: A Creditor's Perspective on Hot Topics in Bankruptcy," January 2014
Northern District of Indiana Annual Fall Seminar: "Student Loan Hardship Litigation, IBR and Other Issues," October 2013
Allen County Bar Association: "Bankruptcy Practice in the Fort Wayne Division: Current Issues and Practical Tips," June 2012
Allen County Bar Association: 2010 Bench Bar Conference presenter, February 2010
Allen County Bar Association: "Recent Decisions Concerning Creditors in Bankruptcy," February 2004