Legal Alert: Contempt in Bankruptcy Court Only When There is "No Fair Ground of Doubt"
Posted: 05/26/2020
|
Business, Banking
In Taggart v. Lorenzen, the United States Supreme Court dealt with the uncertainty concerning the standard for determining whether a creditor may be held in civil contempt for violation of a bankruptcy court order, 139 S. Ct. 1795, 1799 (2019) (see case summary). In Taggart, the creditor violated the discharge injunction by obtaining a state court judgment on a pre-petition claim after the debtor's discharge. The Bankruptcy Court adopted a standard much like strict liability and held that a creditor was liable for contempt if it was aware of the order and intended the actions that violated it. The Bankruptcy Appellate Panel vacated these sanctions and the 9th Circuit affirmed its holding. The 9th Circuit adopted a subjective standard that considered whether or not the creditor had a good faith belief that the order did not apply to preclude a finding of contempt, even if that belief was unreasonable.
The Supreme Court, however, declined to adopt either view. In a unanimous decision, the Court looked to standards governing contempt outside of bankruptcy court and held that a creditor is not liable for contempt when there is a "fair ground of doubt" about whether the actions are wrongful. The Court noted that contempt is a "severe remedy" and principals of fairness mean that explicit notice as to what conduct is prohibited is required before a party may be held in civil contempt.
Bankruptcy courts have relied on Taggart to deny holding a creditor in contempt for violations of a discharge injunction (see e.g., In re Roth, 935 F.3d 1270, 1278 [11th Cir. 2019]; In re Distefano, Case No. DK 18-05001, 2019 WL 7171323 [W.D. Mich. Oct. 30, 2019]; Moore v. Automotive Finance Corp., Case No. 2:19-CV-223-ALB, 2019 WL 3323328 [M.D. Ala. July 24, 2019]).
Recently, in Hazelton v. Board of Regents for the University of Wisconsin System, 952 F.3d 914 (7th Cir. 2020) (a student loan collection/discharge order case), the 7th Circuit observed the following:
The bankruptcy judge must decide whether UW-Stout had an objectively reasonable basis to conclude that its conduct was lawful under the discharge order (see case summary). If it did not—if indeed there was "no fair ground of doubt" that the discharge order prohibited UW-Stout from intercepting the Hazeltons' 2016 income-tax refund—then the bankruptcy judge must decide the appropriate sanction.
Rather than the "strict liability" or purely subjective standards adopted in some jurisdictions prior to Taggart, the 7th Circuit (consistent with the Supreme Court in Taggart) utilized, ostensibly, a rigorous, objective "reasonableness" standard in light of the severe nature of contempt as a remedy for violations of bankruptcy court orders. Taggart reduces the chance that creditors will be found in contempt and sanctioned by the Court in circumstances where court orders do not contain explicit prohibitions and/or unsettled law exists.
If you have questions, please reach out to me or your Rothberg attorney.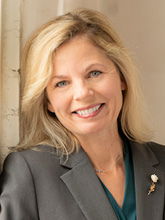 Susan E. Trent, Partner|[email protected]
Even though the content of the above Rothberg Law Firm Legal Alert is primarily informative, state and federal law obligates us to inform you that this is an advertisement. You have received this advisory because you are a client or friend of the firm. Services may/will be performed by others.

The Legal Alert is for general information purposes only, and is not intended as legal, tax or accounting advice or as recommendations to engage in any specific transaction and does not purport to be comprehensive. Under no circumstances should any information contained in this Legal Alert be used or considered as an offer or commitment, or a solicitation of an offer or commitment, to participate in any particular transaction or strategy. Any reliance upon any such information is solely and exclusively at your own risk. Please consult your own counsel, accountant or other advisor regarding your specific situation. Rothberg Law Firm will not be responsible for any consequences of reliance upon any opinion or statement contained here, or any omission.