A Note Regarding Rothberg and COVID-19
Posted: 03/19/2020
|
Firm News, COVID-19
We want to assure our clients and friends that Rothberg stands ready to provide you with the same level of service you have come to expect from us even during these challenging and uncertain times arising from the COVID-19 virus. Our first priority continues to be the health and well-being of our attorneys and staff, our clients, and their families. We are closely monitoring the latest advisories from the World Health Organization, the U.S. Centers for Disease Control, and local health experts. As such, we have implemented a contingency plan to serve our clients in the same manner they have become accustomed.
Our attorneys and staff have the ability to work remotely in a secure environment, protecting your sensitive information. Although in-person meetings are valuable and the most efficient means of communication, we appreciate your understanding and support of our temporary preference for meetings to be conducted telephonically and through the use of video-conferencing.
We will continue to closely monitor the situation, and evaluate additional measures to support our clients as the need arises. This is an unprecedented time for all of us, and we appreciate your continued confidence in Rothberg's ability to serve you. If you have any questions, please do not hesitate to contact me or your Rothberg lawyer.
Be well.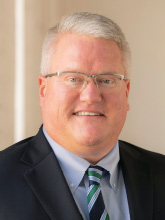 Michael T. Deam, Managing Partner|[email protected]