Have You Done Your Due Diligence?
Posted: 05/03/2021
|
Business, Blog, Real Estate
In some transactions, the biggest challenge that a real estate lawyer faces is convincing the client of the importance of conducting thorough due diligence. Specifically, it can be a challenge to educate clients that due diligence is not as simple as obtaining a title commitment and survey, and throwing them in a file. I call this the "check the box" approach. Many people believe they are covered simply because they obtained those two documents. In addition to other types of due diligence that may be appropriate under the circumstances (soil borings, wetlands delineation, etc.), due diligence is not complete unless it is carefully analyzed by a professional who understands how to review and analyze the documents and can identify issues that need to be addressed.
The due diligence documents you have in your file may disclose significant problems that must be addressed. For example, a title commitment for the real estate you plan to buy and turn into your new place of business or your country estate may disclose an old oil lease, a gas line easement, a building encroachment, restrictive covenants, or any number of other encumbrances that will remain after closing if not addressed. What about your title policy? All matters identified by the commitment become exceptions to your title policy coverage, therefore you will have no coverage for those matters.
In over 30 years of assisting clients in real estate transactions, I have seen a lot of serious issues that would have negatively impacted the buyer and the buyer's lender (I regularly assist with due diligence for both buyers and lenders). A few of the issues I have dealt with include:
The buyers of an existing commercial development did not want to spend the money for an ALTA/NSPS survey. Fortunately, I was able to convince them of the value of the survey. When complete, it showed that the seller did not hold legal title to an important part of the development.
A buyer of real estate intended for a large apartment complex planned to place a bridge over a legal drain without approval until I pointed out the risk to my client, the lender. Ironically, the buyer was represented by its own counsel who did not raise the issue.
A client that wanted to lease an industrial facility did not want to go to the expense of an environmental assessment, as it would only be a tenant of the property. Fortunately, the client decided to go forward with the assessment, which showed environmental issues that the client might have stepped into.
I have seen any number of buyers/tenants that come to us after the fact because they purchased or leased real estate that is encumbered by restrictive covenants with which they are unhappy, including one case in which the client's intended use of the property was prohibited.
I'm not suggesting that real estate lawyers are smarter than their clients. However, it is important to point out that real estate due diligence is both highly technical and highly significant. You should not risk your money, or perhaps even your business, by failing to hire an experienced real estate lawyer to assist you with your real estate transactions.
If you have any questions, please contact your Rothberg attorney or me.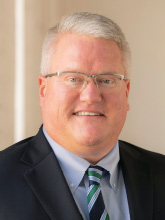 Michael T. Deam, Managing Partner|[email protected]
Even though the content of the above Rothberg Law Firm Legal Alert is primarily informative, state and federal law obligates us to inform you that this is an advertisement. You have received this advisory because you are a client or friend of the firm. Services may/will be performed by others.

The Legal Alert is for general information purposes only, and is not intended as legal, tax or accounting advice or as recommendations to engage in any specific transaction and does not purport to be comprehensive. Under no circumstances should any information contained in this Legal Alert be used or considered as an offer or commitment, or a solicitation of an offer or commitment, to participate in any particular transaction or strategy. Any reliance upon any such information is solely and exclusively at your own risk. Please consult your own counsel, accountant or other advisor regarding your specific situation. Rothberg Law Firm will not be responsible for any consequences of reliance upon any opinion or statement contained here, or any omission.