Legal Alert: How Does Governor Holcomb's Order Lifting the Mask Mandate Impact My Business?
Posted: 04/02/2021
|
Employment, Business, COVID-19
On March 23, Indiana Governor Eric Holcomb announced that effective April 6, 2021, the State of Indiana would no longer require Hoosiers to wear masks in response to COVID-19. The Governor indicated that citizens are still subject to local government mask mandates, but he did not discuss the alternative state and federal requirements affecting public transportation and work places.
On January 21, 2021, President Biden implemented Executive Order 13998, which requires everyone to wear masks in or on all forms of public transportation in compliance with Center for Disease Control ("CDC") guidelines. This includes bus huts and busses, airports and planes, train stations and trains, regardless of what state or county they fall in.
Additionally, Indiana Occupations Safety and Health Administration ("IOSHA") adopts all Federal Occupational Safety and Health Administration ("OSHA") standards and regulations, with rare exception. As of the date of this article, the summarized recommendations for employers from OSHA are as follows:
Eliminate the hazard by separating and sending home infected or potentially infected people from the workplace.
Implement physical distancing in all communal work areas, which includes remote work and telework.
Install barriers where physical distancing cannot be maintained.
Suppress the spread of the hazard using face coverings.
Improve ventilation.
Use applicable PPE to protect workers from exposure.
Provide the supplies necessary for good hygiene practices.
Perform routine cleaning and disinfection.
OSHA continues to accept and investigate complaints from the public and employees stating, "The agency's updated Response Plan prioritizes enforcement and focuses on employers that are not making good faith efforts to protect workers."
Additionally, the Governor signed legislation shielding corporations from most potential tort liability related to illness or injury stemming from COVID-19. The legislation excluded protections for employers related to the Indiana Worker's Compensation Act or Occupational Disease Act.
To protect against potential liability, employers in the State of Indiana should continue to implement COVID-19 safety plans as described above.
Additional Information:
https://www.osha.gov/stateplans/in
https://www.govinfo.gov/content/pkg/FR-2021-01-26/pdf/2021-01859.pdf
https://www.osha.gov/news/newsreleases/national/01292021-0
https://www.osha.gov/coronavirus/safework
http://iga.in.gov/legislative/2021/bills/senate/1#document-20de0afa
If you have any questions, please contact your Rothberg attorney or me.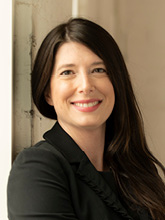 Rachel J. Guin, Partner|[email protected]
Even though the content of the above Rothberg Law Firm Legal Alert is primarily informative, state and federal law obligates us to inform you that this is an advertisement. You have received this advisory because you are a client or friend of the firm. Services may/will be performed by others.

The Legal Alert is for general information purposes only, and is not intended as legal, tax or accounting advice or as recommendations to engage in any specific transaction and does not purport to be comprehensive. Under no circumstances should any information contained in this Legal Alert be used or considered as an offer or commitment, or a solicitation of an offer or commitment, to participate in any particular transaction or strategy. Any reliance upon any such information is solely and exclusively at your own risk. Please consult your own counsel, accountant or other advisor regarding your specific situation. Rothberg Law Firm will not be responsible for any consequences of reliance upon any opinion or statement contained here, or any omission.