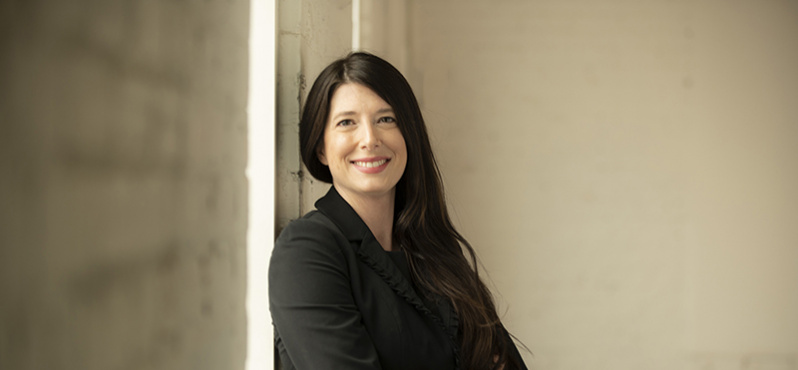 Rachel joined Rothberg Law Firm in July of 2020 bringing over six years of experience with her. After quick success, she was invited to become Partner in January of 2021. Rachel's practice focuses on employment litigation, general litigation, employee benefits, civil rights litigation, and constitutional law.
Rachel provides advice to employers, human resources, and in-house counsel in managing the termination of employees, crafting policies to meet the unique needs of their business, working through leaves of absence and disability accommodations, as well as many other unforeseen issues that employers face on a day-to-day basis.
Rachel also represents municipalities, government, and quasi-government agencies and non-profit organizations.
Rachel earned a bachelor's degree from Indiana Institute of Technology, graduating magna cum laude. She went on to earn her Juris Doctor from the Ohio Northern University Pettit College of Law.
Outside of her practice, Rachel volunteers on several committees and boards including the Local Rules Committee for the Northern District of Indiana, City of Fort Wayne Fire Merit Commission, the Three Rivers Ambulance Authority Board of Directors, and Blessings in a Backpack.
Legal Assistant: Becca Widman
Indiana, 2013
U.S. District Court Northern District of Indiana, 2013
U.S. District Court Southern District of Indiana, 2013
Allen County Bar Association: Chair – Labor and Employment Section, 2018–Current; Vice Chair – Labor and Employment Section, 2018
Indiana State Bar Association
Indiana Trial Lawyers Association
Northern District of Indiana: Local Rules Committee Member
Selected for Inclusion in Indiana Super Lawyers® Rising Star, 2018–2021
Local Rules Committee for the Northern District of Indiana (2021-2024)
City of Fort Wayne Fire Merit Board: Commissioner (2021-2023)
Three Rivers Ambulance Authority: Board of Directors; President
Blessings in a Backpack: Board of Directors
United Way of Allen County: Professionals Division (2021-2022)
Ivy Tech: Legal Studies Advisory Board (2019-2021)
Salvation Army: Advisory Board (2018-2021)