Legal Alert: How Governor Holcomb's Most Recent Executive Order Impacts Your Hoosier Business
Posted: 11/18/2020
|
Employment, Business, COVID-19
On November 15, 2020, Governor Eric Holcomb issued Executive Order 20-48. Governor Holcomb noted that COVID-19 has spread rampantly throughout the State of Indiana with nearly 240,000 positive cases and over 4,600 deaths attributed to the virus. The current Order is in effect through December 12, 2020.
Governor Holcomb has color coded Indiana counties based on their representative positive cases. (See #1 below for a more detailed description of the coding analysis and #2 for up-to-date county color codes.) The Indiana State Department of Health is applying specific criteria to each county weekly to update their status. The county's rank then determines the level of restrictions imposed.
All counties are recommended to follow standard social distancing guidelines and limited social gatherings. Governor Holcomb has put much of the onus on each specific county's local government and Department of Health to impose restrictions in addition to those mandated by the State.
Blue counties have the fewest positive COVID-19 cases. As a result, their only mandated restriction is to limit social gatherings to 250 people. Yellow counties are second in line for positive cases and have a social gathering limitation of 100 people.
Orange counties are ranked third, with a higher risk factor for COVID exposure and/or infection. These counties are also the Governor's first specific mention of a business restriction. Social gatherings in Orange counties are limited to 50 people. Businesses are ordered to "reduce the number of individuals permitted to congregate in common areas or break rooms and should take additional measures to ensure social distancing is achieved in these areas."
Red counties are ranked as the highest risk of COVID-19 exposure and/or infection. These counties must adhere to a 25 person maximum for social gatherings. The Governor's order for Orange counties is reiterated for Red counties and he states that restaurants should encourage online ordering and curbside pickup.
As of the date of this article, within northeast Indiana, Allen, DeKalb, Elkhart, Lagrange, Steuben, Wells, and Whitley counties are all coded Red. Adams, Huntington, Kosciusko, Noble, and Wabash counties are all coded Orange.
The following information and mandates in the Governor's Order have remained consistent for businesses over the past six months, but are worth reiterating here:
The Indiana State Department of Health, Indiana Occupational Safety and Health, as well as local governments have been given authority to take "all available administrative and enforcement actions against businesses or entities failing to comply with restrictions and other public health requirements…" If your business has received a notice or warning from one of these organizations, do not take it lightly.
All businesses must have a COVID-19 safety plan in place to ensure the safety of their employees and the public. The plan must address the following:

An employee health screening process;
Enhanced cleaning and disinfecting protocols;
Enhancing the ability of employees and customers to wash and/or sanitize their hands;
Complying with 6 feet social distancing requirements and wearing an appropriate face covering when social distancing is not feasible.
This policy must be reviewed and updated with the constantly changing directives from the Governor, Center for Disease Control, Indiana Occupational Safety and Health, and Indiana Department of Health, as well as local government agencies.
All Hoosier businesses are required to have proper signage to the public and employee entrances mandating face coverings.
Businesses should only permit individuals onto their premises who are wearing proper face coverings.
If a business is open to the public, it should require 6 feet of social distancing with markings on the floors, tables, chairs, etc., demonstrating where the public should sit or stand and/or, when possible, preventing individuals from sitting or standing closer than 6 feet to others.
Hand sanitizer and other sanitation products should be readily available to the public and employees.
If possible, offer separate operating hours for the elderly and other vulnerable members of the public.
Businesses must comply with Indiana Occupational Safety and Health Administration standards (See #3 below for the most recent standards issued by IOSHA).
Restaurants must ensure that patrons are seated while eating and drinking. If patrons are moving from a seated area to the restroom or while entering/leaving the premises, they must wear an appropriate face covering.
The following are Governor Holcomb's recommendations:
Offer remote or telework to your employees when possible;
Ensure sick leave policies are up-to-date and offer leniency when addressing leave related to COVID-19;
Encourage employees to conduct self-health assessments to ensure they are aware of the symptoms of COVID-19 and their potential exposure to the virus;
Stay attuned to the health of employees and immediately send employees home who are exhibiting symptoms consistent with COVID-19;
Conduct enhanced environmental cleaning of all areas with human exposure.
The Allen County Department of Health issued additional restrictions on November 17, 2020, which are accessible in #4 below.
If you have any questions or concerns regarding the information contained herein, please do not hesitate to contact me or your Rothberg attorney.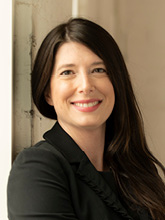 Rachel J. Guin, Partner|[email protected]
Even though the content of the above Rothberg Law Firm Legal Alert is primarily informative, state and federal law obligates us to inform you that this is an advertisement. You have received this advisory because you are a client or friend of the firm. Services may/will be performed by others.

The Legal Alert is for general information purposes only, and is not intended as legal, tax or accounting advice or as recommendations to engage in any specific transaction and does not purport to be comprehensive. Under no circumstances should any information contained in this Legal Alert be used or considered as an offer or commitment, or a solicitation of an offer or commitment, to participate in any particular transaction or strategy. Any reliance upon any such information is solely and exclusively at your own risk. Please consult your own counsel, accountant or other advisor regarding your specific situation. Rothberg Law Firm will not be responsible for any consequences of reliance upon any opinion or statement contained here, or any omission.