The OSHA ETS is Back
Posted: 12/21/2021
|
Employment, Business, COVID-19, Health Care, Government
Sixth Circuit Dissolves OSHA ETS Stay
Employers with 100 or More Employees Must be in Compliance by February 9th
On November 6, 2021, just one day after OSHA released an Emergency Temporary Standard ("ETS") requiring that employers with 100 or more employees show proof of workers' COVID-19 vaccination or of negative weekly testing, the Fifth Circuit Federal Court of Appeals ordered a stay blocking the ETS from being enforced. With similar cases pending across multiple jurisdictions, the government opted to consolidate all the petitions into a single circuit using the "lottery system." The Sixth Circuit "won" the right to modify, revoke, or extend the stay. Last Friday, the Sixth Circuit ordered that the Fifth Circuit's stay be dissolved.
What does this mean for your business?
For now, the ETS is valid and enforceable. However, OSHA released a statement clarifying that the Agency would show discretion in enforcing the ETS for the time being. Specifically, the Agency noted that it will not issue citations for noncompliance with any requirements of the ETS before January 10th. Moreover, the Agency stated that it will not issue citations for the testing requirements until February 9th, provided employers are exercising reasonable, good faith efforts to comply.
The Sixth Circuit's holding still may not be the final say on this issue. Justice Brett Kavanaugh has been assigned to oversee the Sixth Circuit and can decide whether the Supreme Court should reconsider the emergency appeal itself. A few months ago, Justice Amy Coney Barrett rejected an emergency appeal request made in the 7th Circuit by Indiana University students seeking to block the school's vaccination mandate. Justice Kavanaugh may have a differing opinion about such mandates. We will be closely following any appeals and related lawsuits.
What should you do now?
Remember, the ETS does not apply to employers with less than 100 employees, federal contractors, or a setting where any employee provides healthcare services when subject to the separate Healthcare ETS. There are currently separate stays and litigation in place impacting these mandates.
Additionally, the ETS excludes employees who do not report to a workplace where other individuals such as coworkers or customers are present, who work from home, or who work exclusively outdoors with de minimis indoor interactions.
No later than January 10, 2022, Employers must establish a vaccination policy, ensure that unvaccinated employees are wearing masks, determine the vaccination status of all employees, support employees who want to obtain the vaccine, and ensure employees who are not fully vaccinated are wearing appropriate face coverings and participating in weekly testing.
No later than February 9, 2022, Employers must have testing procedures in place for unvaccinated employees.
As long as the ETS is in effect, Employers are required to maintain records of each employee's vaccination status. If an employee is not vaccinated, the employer must also maintain a record of the employee's weekly testing results. Those records are considered medical records and must be preserved with the same confidentiality an employer would treat a traditional medical record.
Employer support for vaccination includes up to 4 hours of paid time off work for the employee to obtain the vaccine, which includes travel time at the employee's regular rate of pay. An employer cannot require an employee to use paid time off to obtain the vaccine.
In addition, the employer must provide up to 48 hours of paid sick leave to recover from any side effects following each dose of the vaccine. Employers can require employees to first use any available paid time off before an employer has to offer additional paid leave at the employer's expense for leave related to side effects from the vaccine. If the employee does not have any paid time off available, the employer must pay the employee for their time off work.
OSHA is not requiring employers to pay for weekly testing of unvaccinated employees.
Employers subject to collective bargaining will likely have to negotiate several of the aforementioned issues with their respective union leadership.
If we can be of assistance in drafting the appropriate policies, implementing testing procedures, or better understanding the ETS, please do not hesitate to reach out.
On November 12, 2021, Rothberg Attorneys Rachel Guin and Jordan Huttenlocker conducted a webinar instructing employers on how to work through the initial steps of this process. A link to the webinar is provided below.
https://us02web.zoom.us/rec/share/AeetQHtb_AZTzl98XjTSyqN68txyKPeuy34g04cSV0irCU_I8hmydqeVk0GoLfF6.sEo6kpXO01WNzLwJ
Passcode: 1..@4cb!
If you have any questions, please contact your Rothberg attorney at 260-422-9454.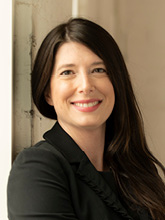 Rachel J. Guin, Partner|[email protected]
Even though the content of the above Rothberg Law Firm Legal Alert is primarily informative, state and federal law obligates us to inform you that this is an advertisement. You have received this advisory because you are a client or friend of the firm. Services may/will be performed by others.

The Legal Alert is for general information purposes only, and is not intended as legal, tax or accounting advice or as recommendations to engage in any specific transaction and does not purport to be comprehensive. Under no circumstances should any information contained in this Legal Alert be used or considered as an offer or commitment, or a solicitation of an offer or commitment, to participate in any particular transaction or strategy. Any reliance upon any such information is solely and exclusively at your own risk. Please consult your own counsel, accountant or other advisor regarding your specific situation. Rothberg Law Firm will not be responsible for any consequences of reliance upon any opinion or statement contained here, or any omission.