Legal Alert: Changes Are Coming To Physician Non-Compete Laws Starting July 1st
Posted: 05/04/2023
|
Firm News, Business, Health Care
Senate Bill 7 addressing physician non-compete agreements has seemingly passed its last hurdle after being approved by the State Senate on April 25, 2023. Governor Eric Holcomb is now expected to sign it into law. Supporters claim the new law will decrease healthcare costs and preserve doctor-patient relationships, but its potential impact on healthcare employers and physicians may not be all positive.
The original version of the bill proposed by the senate prohibited employers from placing any physician under a new non-compete agreement starting July 1, 2023. However, what's left standing of the bill today has a significantly more limited scope.
The bill now only applies a total ban against non-compete towards primary care physicians who enter into such agreements on or after July 1, 2023. "Primary care physicians are defined as being doctors who practice in the areas of family, general pediatric, or internal medicine. Further provisions of the bill also start applying July 1, 2023, but are indifferent about when a non-compete was entered into. Under these provisions, the new law will (1) nullify all non-compete agreements across all specialties if an employer terminates a doctor without cause, (2) nullify non-compete agreements for doctors who either complete the term of their employment contract, or (3) nullify non-competes for physicians who quit "for cause." "Cause" is not defined so it is currently unclear what reasons a doctor may have for quitting that would qualify them to be freed from their non-compete.
A related law passed in 2020 required physicians' non-compete agreements to include "reasonable" buyout provisions. Although "reasonable" was still left undefined in Senate Bill 7, additional provisions also add language mandating mediation at the election of either party for agreements entered into after July 1, 2023 should physicians and employers fail to agree on fair buy-out compensation. Previously, disputes had to be handled by the courts or arbitrators. Interestingly enough, the House of Representatives is considering another bill, HB 1292 that would specify that at a reasonable price for a noncompete agreement buyout shall not exceed $75,000 if: (1) the physician is employed by a hospital system in Allen County, Indiana; (2) the physician has completed at least eight years of employment with the hospital system; and (3) "the physician practices primary care and specializes in family medicine."
So . . . what does this all mean for employers?
With the short turnaround of July 1 that lawmakers targeted, there is not much time to plan ahead. Still, there are steps that Indiana employers can take to secure their relationships with, and investments in, key physicians. The following are all contractual options that can be taken to try to minimize the impact of this upcoming law:

Make amendments to existing employment agreements with physicians to better define quitting or being terminated "for cause";
Extend existing employment agreement term lengths;
Contract-in agreeable buy-out terms;
Enter into new employment agreements, including non-compete clauses, with primary care physicians; and
Add in contract terms allowing for disputes over buyout compensation to be handled via mediation for employment agreements entered into before July 1, 2023.

These steps, and similar steps of the same nature can help ensure business stability and security.
With the FTC considering a total non-compete ban across all sectors of the economy, all of these stop-gap measures may soon be rendered moot. Nevertheless, there is no guarantee that a fully comprehensive federal ban will be enacted. The comment period does not end until April 19, 2023, and legal challenges would inevitably follow any enactment as well. But it certainly never hurts to be prepared in the meantime.
If you have any questions, please contact your Rothberg attorney at 260-422-9454.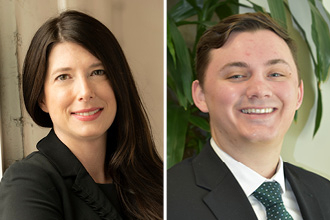 Rachel J. Guin, Partner|[email protected]
Pat Tilden, Associate|[email protected]
Even though the content of the above Rothberg Law Firm Legal Alert is primarily informative, state and federal law obligates us to inform you that this is an advertisement. You have received this advisory because you are a client or friend of the firm. Services may/will be performed by others.

The Legal Alert is for general information purposes only, and is not intended as legal, tax or accounting advice or as recommendations to engage in any specific transaction and does not purport to be comprehensive. Under no circumstances should any information contained in this Legal Alert be used or considered as an offer or commitment, or a solicitation of an offer or commitment, to participate in any particular transaction or strategy. Any reliance upon any such information is solely and exclusively at your own risk. Please consult your own counsel, accountant or other advisor regarding your specific situation. Rothberg Law Firm will not be responsible for any consequences of reliance upon any opinion or statement contained here, or any omission.